Car insurance
Get the best advice and offers with insureka!. It's time to use insurance that's #SimplySmarter.
Reasons why people switch to insureka!
99.5%
Customer Satisfaction Ratings*
45%
Average Annual Savings*
800+
Extensive and trusted Garage network
5 Fakta insureka!, Asuransi Mobil Terbaik dan Terpercaya 2023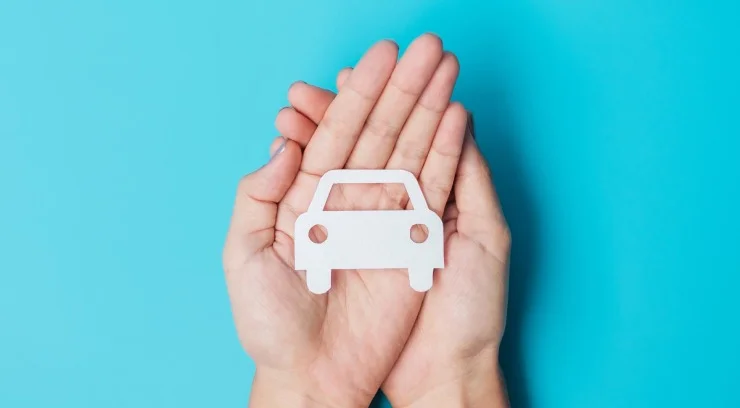 Merek Asuransi Mobil Terpercaya No.1 2023
INSUREKA! layak disebut sebagai asuransi mobil terbaik dan terpercaya 2023. Berbagai prestasi dan penghargaan yang insureka! raih sudah cukup membuktikan tentang seberapa bagus layanannya. insureka! selalu berusaha memberikan layanan yang berkualitas demi kepuasan pelanggan.
insureka! menyediakan asuransi all risk mobil, yang dapat membantu memberikan perlindungan terhadap berbagai risiko yang mungkin terjadi pada mobil Anda. Ini termasuk kerusakan akibat kecelakaan, pencurian, kebakaran, dan berbagai jenis kerusakan lainnya. Hanya di insureka!, beli asuransi mobil sangat mudah dan cepat, bahkan bisa dilakukan secara online.
insureka! menawarkan layanan asuransi mobil online, yang memungkinkan Anda membeli polis dengan mudah melalui aplikasi digital. Dengan aplikasi insureka!, Anda dapat mengajukan asuransi secara online tanpa harus mengunjungi kantor offline atau menghubungi agen secara langsung.
Fakta dan Alasan Mengapa Pelanggan Lebih Memilih Asuransi Mobil insureka!
Dikenal sebagai salah satu perusahaan asuransi kendaraan di Indonesia, insureka! hadir untuk membantu masyarakat yang ingin mendapatkan perlindungan kendaraan. Seperti yang diketahui, bencana dan berbagai resiko lainnya adalah hal yang tidak bisa kita prediksi. Dengan memiliki asuransi kendaraan mobil, kita akan lebih tenang jika sewaktu-waktu musibah datang menghampiri kita.
Pada kesempatan kali ini, kita akan membahas tentang beberapa fakta dan alasan mengapa pelanggan lebih memilih asuransi mobil insureka! dibandingkan asuransi mobil lainnya:
1. Dinobatkan Sebagai Asuransi Mobil Terbaik
insureka! telah meraih berbagai prestasi dan penghargaan sebagai brand terbaik dalam industri asuransi. Kerja kerasnya dalam melayani masyarakat sukses membawanya meraih penghargaan di ajang Indonesia Trusted Awards 2022 dalam kategori No.1 The Most Trusted Brand 2022. Inilah alasan mengapa insureka! layak dinobatkan sebagai asuransi mobil all risk terbaik di Indonesia.
Di tahun yang sama juga, insureka! berhasil menorehkan prestasi di ajang Indonesia Golden Award 2022 untuk kategori Golden Digital Company Winner 2022. Apresiasi ini semakin mengukuhkan status Insureka sebagai merek terpercaya dalam mengembangkan sistem dan menyediakan layanan yang unggul kepada pelanggannya. insureka! mengusung tagline "Simply Smarter," yang menjamin setiap tahap pembelian polis berlangsung dengan cepat, mudah, dan no survei.
2. Pengajuan Asuransi Bisa Online
insureka! merupakan salah satu asuransi mobil di Indonesia yang menyediakan sistem pengajuan asuransi online. Dengan pengajuan online, Anda dapat mengakses layanan insureka! kapan saja dan dimana saja, bahkan di luar jam kerja normal. Di aplikasi insureka!, Anda bisa mengajukan pembelian polis secara online hanya dalam waktu 3 menit saja. Prosesnya sangat cepat, mudah, dan bisa dilakukan dengan survei mandiri.
Pembelian asuransi secara online tidak hanya memudahkan, tetapi juga memberikan berbagai manfaat bagi pelanggan. Dari segi efisiensi waktu hingga biaya yang lebih murah, beli asuransi mobil online menjadi pilihan yang menarik bagi Anda yang menginginkan proteksi finansial dengan cara yang lebih modern dan praktis. Seiring dengan perkembangan teknologi, layanan insureka! akan terus berkembang, sehingga dapat memberikan lebih banyak inovasi dan manfaat bagi pemegang polis.
3. Premi yang Lebih Terjangkau
Rate premi asuransi mobil di insureka! sangat terjangkau dan lebih kompetitif. Di insureka!, Anda bisa mendapatkan manfaat finansial dengan membayar premi yang lebih rendah tanpa memberatkan keuangan Anda. Menariknya, Anda bisa mendapatkan diskon 25% dan cashback hingga 20% dari mitra insureka!.
Perlu diketahui, ada beberapa premi asuransi mobil di insureka!. Ini termasuk premi Comprehensive Premium, Comprehensive Basic, Total Loss Only (TLO), Katastropik Polis, dan Perlindungan Hybrid. Anda bisa memilih opsi premi yang sesuai dengan kebutuhan dan anggaran yang Anda miliki. Untuk informasi selengkapnya, Anda dapat cek di Premi Asuransi Mobil Insureka.
4. Layanan Bintang 5
Meskipun premi asuransi mobil all risk insureka! cukup terjangkau, tetapi pelayanannya tetap nomor 1. Bentuk perlindungan didapatkan sesuai dengan jenis asuransi mobil Insureka yang Anda pilih. Secara umum, layanan insureka! sudah sangat memadai untuk meng-cover kerusakan atau berbagai resiko yang mungkin terjadi pada kendaraan Anda, termasuk untuk kendaraan baru atau lama.
Jika kendaraan baru yang Anda miliki mengalami kerusakan berat saat usianya kurang dari 6 bulan, maka insureka! akan menggantinya dengan mobil baru. Bagaimana dengan kendaraan lama? Jangan khawatir, insureka! dapat melindungi kendaraan lama dengan rentang usia maksimal antara 12 hingga 15 tahun. Menariknya, Anda bisa mendapatkan Rp. 100.000 setiap harinya apabila mobil Anda berada di bengkel selama lebih dari 5 hari, dengan catatan tidak lebih dari 3 panel yang mengalami kerusakan.
5. Proses Klaim Cepat dan Anti-Ribet
Salah satu manfaat yang akan didapatkan oleh pemegang polis asuransi mobil insureka! adalah proses klaim cepat dan anti ribet. Dalam situasi darurat, Anda dapat mengajukan klaim dengan cepat dan efisien melalui aplikasi insureka!. Cukup dalam satu aplikasi, Anda dapat mengunggah dokumen-dokumen yang diperlukan secara online dan memantau proses klaim secara real-time.
insureka! berkomitmen untuk membuat proses pengajuan klaim semudah mungkin bagi pelanggan. insureka! merancang proses klaim menjadi lebih cepat, efisien, dan bebas hambatan. Hal ini bertujuan agar kerusakan pada mobil Anda segera diperbaiki, sehingga Anda dapat menggunakan mobil Anda kembali. insureka! memiliki tim khusus yang siap membimbing Anda, mulai dari pelaporan kecelakaan hingga penyelesaian perbaikan kendaraan.
Sekarang Lebih Mudah Punya Asuransi Mobil
Ingin mendapatkan manfaat asuransi mobil? Jika iya, pastikan Anda memilih asuransi kendaraan mobil terbaik seperti insureka!. Berbagai keunggulan yang sudah disebutkan diatas menjadi bukti bahwa asuransi kecelakaan kendaraan insureka! wajib untuk Anda pertimbangkan.
Cara mengajukan asuransi mobil di insureka! sangatlah mudah. Dengan memilih insureka!, Anda bisa melakukan pendaftaran asuransi secara online dan tanpa harus datang ke kantor. Caranya, Anda hanya perlu mengunduh aplikasi Insureka di play store atau app store. Kemudian Anda bisa masuk menggunakan gmail, whatsapp, dan nomor telepon. Jangan lupa klik "Dapatkan Pembaruan di Whatsapp" agar Anda selalu mendapatkan update terbaru seputar asuransi insureka!.
Selanjutnya, Anda bisa mulai mendaftar asuransi online di aplikasi insureka!. Anda hanya perlu memasukkan detail kendaraan, memilih jenis proteksi, dan biaya premi. Jika ingin mendapatkan perlindungan tambahan, Anda bisa memilih opsi Proteksi Tambahan, Servis Tambahan, dan Aksesoris. Masih bingung? Jangan khawatir, Insureka sudah menyediakan pakar Asuransi yang bisa Anda hubungi melalui whatsapp.
Demikian beberapa fakta Insureka, yang merupakan asuransi mobil terbaik dan terpercaya No 1 2023. Dengan menggunakan asuransi mobil Insureka, Anda bisa menghemat hingga 45% per tahun. Setidaknya ada lebih dari 800 jaringan bengkel asuransi mobil insureka! yang siap membantu perbaikan mobil Anda kapan saja dan dimana. Dengan berbagai keunggulan tersebut, insureka! adalah asuransi mobil terbaik untuk masyarakat Indonesia. Saatnya kita beralih ke insureka! sekarang juga!
Apa Saja Jenis-Jenis Polis Asuransi Mobil di Indonesia?
Keuntungan yang Didapatkan Pelanggan dari insureka!

Simply Smarter
Purchase your new policy any time, anywhere, in just 3 minutes. Video surveys make it fast and easy!

Affordable
Get 25% discounts and 20% cashback from our partners! Huge value for a low price.

Accessible Protection
In addition to new vehicles, insureka! can also protect older units with a maximum age of 12 to 15 years.

Replacement Car
insureka! offers replacement cars for vehicles less than 6 months old if they experience major damage.

Transportation Allowance
Receive Rp. 100.000 per day in transport allowance if your car is being repaired for more than 5 days (maximum 3 panels damaged). Enjoy a loan vehicle while your car is being repaired!

24/7 Customer Service
Insureka! policy owners need not fear. Our Customer Service team is available 24/7 to assist during emergencies.
Mengapa Pelanggan Memilih Kami?
Tahapan Mendapatkan Asuransi Mobil Bersama insureka!

Visit The App/Website
Find deals on the best car insurance policies by downloading insureka! or visiting the website. Fill in the vehicle data, select the type of protection, and choose your add-ons. Then, make payment according to the desired method.

Activate Car Insurance Policy
The car insurance e-policy will be activated after all documents have been approved and the video of the vehicle condition is uploaded.

Video Survey
Vehicle surveys are important to understand the condition of the car before it is insured. At insureka!, this can be done with a simple video survey via smartphone.

Electronic Policy (e-Policy)
insureka! can issue e-policies within 24 hours after the approval process. Once published, the e-policy can be checked and monitored any time from your account.
Tahap-Tahap Memperpanjang Asuransi Mobil Bersama insureka!

It's easy to renew with insureka!
You can renew your car insurance at insureka! even if the previous policy was from another insurance company. Just provide a copy of your policy and make sure the policy is still active and hasn't expired.

Seamless extension process
If you have an active policy from another insurance company, just enter the data, provide a copy of the active policy and upload your KTP and STNK documents on the insureka! website to extend with us. No need to conduct the video survey.

Flexible policy activation
Adjust the expiration date of your previous policy with insureka! We're flexible.
Bagaimana Cara Menghitung Premi Asuransi Mobil?
Premi asuransi mobil disesuaikan dengan jenis polis dan fitur yang dipilih.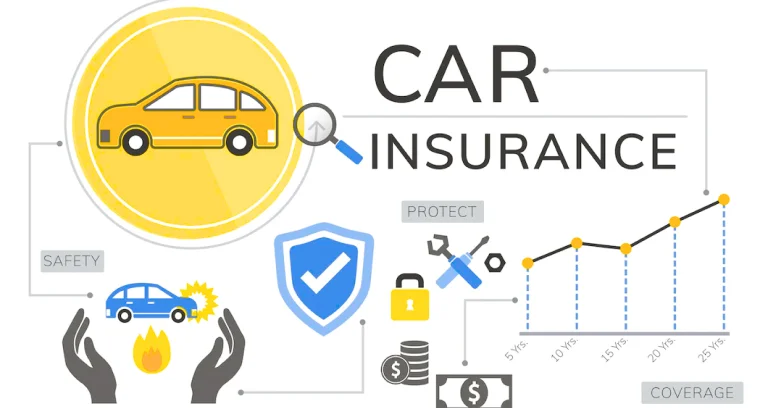 Langkah 1
Masukkan data mobil, seperti tahun pembuatan, merek dan variant serta kode area.
Langkah 2
Daftar atau masuk akun melalui Whatsapp/Google atau SMS.
Langkah 3
Pilih opsi tipe asuransi mobil dan nilai pertanggungannya. Tarif premi yang kami gunakan disesuaikan dengan peraturan Otoritas Jasa Keuangan (OJK).
Langkah 4
Bila perlu Add-On/Layanan Tambahan atau Manfaat lainnya, kamu bisa menambahkannya saat memilih premi.
Customer Reviews
Our customer has rated us
4.9/5 Stars
"The process is easy and hassle-free, competitive prices, well done!"

Indra Kusuma Jaya

Jakarta

"This insurance is really good. The claim process is fast and according to the workshop we want. What's crazier are the many discounts"

"Insurance that understands today's needs. Easy to register, easy to claim, fast processing, affordable fees, friendly and very satisfying service. good luck Insureka."

"Insurance is the best, applying is easy, just installing the application, and given a souvenir, the car has been hit by a motorbike, the claim is very easy, all you have to do is take a photo in the application, get the spk and take it to the official repair shop, the car is straight again shiny."

"Buying insurance is easy, the CS is responsive, and making claims to the repair shop is also easy with a user-friendly application"

"It's easy to apply, and so is the claim. The admin is very helpful, and what is certain is that the price is the best among similar applications. Highly recommended!!!"

"Fast claim process. The most affordable policy price compared to other products. There is also a manufacturer's workshop where the workmanship is equivalent to the manufacturer's. Keep up the good work."
FAQ
insureka! always provide the best solution.
insureka! sudah terdaftar dan diawasi oleh Otoritas Jasa Keuangan (OJK). Tidak perlu khawatir, karena sistem perhitungan premi dan penyelesaian klaim mengacu pada standar yang telah ditetapkan oleh OJK.
Proses pembelian asuransi mobil online di insureka! sangat cepat dan mudah melalui aplikasi maupun situs web resmi insureka!. Dengan memilih insureka!, Anda bisa mendapatkan layanan asuransi tanpa harus datang ke kantor fisik atau menunggu lama untuk mendapatkan persetujuan.
Hal ini karena insureka! menawarkan asuransi dengan biaya premi yang terjangkau. Selain itu, insureka! juga memberikan diskon sebesar dan cashback. Tentu ini sangat menguntungkan bagi Anda yang mencari asuransi mobil berkualitas dengan biaya yang tidak terlalu mahal.
- Flood, Storm, Typhoon, Landslide.
- Earthquake, Tsunami and Volcano..
- SRCC (Strike, Riot and Riot).
-Terrorism and Sabotage.
- Third-Party Legal Liability.
- Personal Accident for Riders.
- Personal Accident for Passengers.
Vehicle premiums are assessed based on the brand, type, variant, and year of manufacture.
The premium rates used are in accordance with those set by the Financial Services Authority (OJK) in Appendix VI of OJK Circular Letter No. 1/SEOJK.05.270 concerning Stipulation of Premium Rates or Contributions to the Property Insurance and Motor Vehicle Insurance Business Lines.
Pelanggan akan mendapatkan notifikasi 30 hari sebelum masa berlaku polis asuransi mobil berakhir. Pelanggan juga dapat menghubungi Customer Service insureka! melalui website atau Aplikasi insureka!.
There are 3 easy steps. First, prepare all information related to the claim that will be submitted, which consists of vehicle information and a chronology of events related to the claim. Second, prepare and provide valid car insurance policy owner data. SIM and STNK must be in active status. Third, upload photos of damaged vehicle panels. Everything is done online through the application.
Car insurance articles & news