Reasons why people switch to insureka!
99.5%
Customer Satisfaction Rating*
45%
Average Annual Savings*
800+
Extensive and trusted Garage network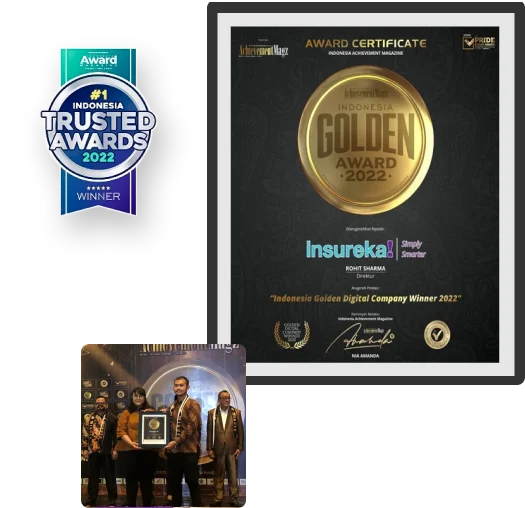 About insureka!
An agent of PT Asuransi Rama Satria Wibawa, the pioneers of insurance in Indonesia, insureka! comes with a lineage of expertise and trustworthiness.
Beyond expertise and technology, we bring to you great savings. To begin with, you get a direct 25% off on any policy you purchase. You can also refer your friends and family to earn points at every step – how rewarding is that!
Now that you know a bit about us, explore our website and see for yourself how simple car insurance can be.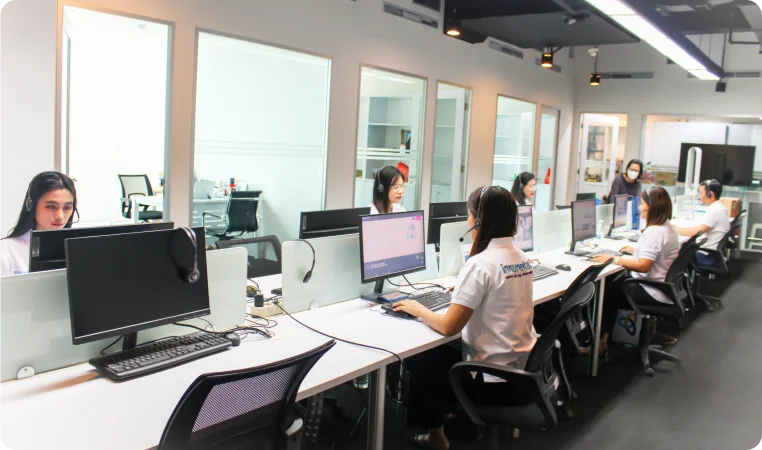 Awards and Recognitions
We're proud to be recognized by industry experts for our innovation and excellence
"No.1 Most Trusted Brand 2023"

"Indonesia Golden Digital Company Winner 2022"

"Best Choice in Quality Digital Company award 2022"

"No.1 Asean Company Winner 2023"
Customer Reviews
Our customer has rated us
4.9/5 Stars
"The process is easy and hassle-free, competitive prices, well done!"

Indra Kusuma Jaya

Jakarta

"This insurance is really good. The claim process is fast and according to the workshop we want. What's crazier are the many discounts"

"Insurance that understands today's needs. Easy to register, easy to claim, fast processing, affordable fees, friendly and very satisfying service. good luck Insureka."

"Insurance is the best, applying is easy, just installing the application, and given a souvenir, the car has been hit by a motorbike, the claim is very easy, all you have to do is take a photo in the application, get the spk and take it to the official repair shop, the car is straight again shiny."

"This insurance is really good. The claim process is fast and according to the workshop we want. What's crazier are the many discounts"

"Buying insurance is easy, the CS is responsive, and making claims to the repair shop is also easy with a user-friendly application"

"It's easy to apply, and so is the claim. The admin is very helpful, and what is certain is that the price is the best among similar applications. Highly recommended!!!"

"Fast claim process. The most affordable policy price compared to other products. There is also a manufacturer's workshop where the workmanship is equivalent to the manufacturer's. Keep up the good work."
Car insurance articles & news