Daihatsu Car Insurance
Get the best advice and offers with insureka!. It's time to use insurance that's #SimplySmarter.
Reasons why people switch to insureka!
99.5%
Customer Satisfaction Ratings*
45%
Average Annual Savings*
800+
Jaringan Bengkel yang luas dan terpercaya
Asuransi Mobil Premium Daihatsu: Perlindungan Komprehensif untuk Kendaraan Anda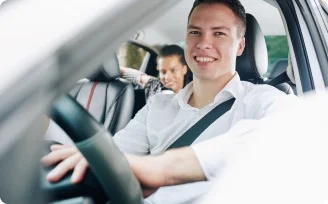 Selamat datang di halaman asuransi mobil Daihatsu kami. Jika Anda memiliki Daihatsu, Anda memahami pentingnya melindungi investasi Anda dengan perlindungan asuransi yang tepat. Polis asuransi mobil kami untuk model Daihatsu menawarkan perlindungan komprehensif dengan harga bersaing, memberikan ketenangan pikiran dan perlindungan finansial.
Car Insurance Guide for Daihatsu Models: Ensuring Optimal Protection

Understanding the unique insurance requirements of your Daihatsu model is very important when choosing an auto insurance policy. From compact cars to SUVs, the various Daihatsu models each have specific insurance needs. Here's a comprehensive guide to help you navigate auto insurance for Daihatsu models.

Unique Insurance Requirements for Daihatsu Models
Different Daihatsu models may attract different insurance rates due to factors such as safety features, repair costs, and model theft rates. It is very important to understand these differences when choosing a policy.

Compare Offers
We recommend comparing quotes from different insurance companies to make sure you get the best deal. Remember to compare the same types and limits of protection for an accurate comparison.

Customized Protection Options
Whether you drive a Daihatsu Terios, Sirion or Copen, we offer protection options that can be customized to meet the specific needs of your model. This tailored approach ensures you don't overpay for unnecessary coverage or underinsure yourself for the risks your vehicle poses.

Understanding Your Policy
Take time to understand the details of your policy, including coverage limits, deductions, and exclusions or additional coverage. This will help you make an informed decision and avoid surprises in the event of a claim.
Choosing the right auto insurance for your Daihatsu model requires a clear understanding of your vehicle's unique insurance needs and the various coverage options available. With this knowledge, you can choose a policy that provides optimal protection for your vehicle at a competitive price.
Daihatsu Terios SUV
Daihatsu All New Xenia MPV
Daihatsu Sirion Hatchback
Daihatsu Xenia MPV
Daihatsu Ayla
Daihatsu New Ayla
Choosing the right auto insurance for your Daihatsu is very important in protecting your vehicle and achieving peace of mind. Explore our Daihatsu auto insurance policies today to find the one that fits your needs.
Choosing the Right Daihatsu Car Insurance: Complete Guide

Choosing the right auto insurance for your Daihatsu can be a tough task given the many options available. However, with the right guidance, you can navigate the process easily. Here's a complete guide on how to choose the right Daihatsu car insurance.
Choosing the right auto insurance for your Daihatsu involves careful consideration of your specific needs, a thorough comparison of different coverage options, and an in-depth understanding of policy details. Follow these steps to find a policy that provides the right coverage for your Daihatsu.
Understanding the Daihatsu Car Insurance Claim Process
Making a claim on your Daihatsu car insurance can be daunting, especially if it's your first time. However, with a clear understanding of the process, it becomes much easier. Here's a guide to help you navigate the Daihatsu car insurance claim process.
Contact Us: Contact Us for Your Daihatsu Car Insurance Needs

Navigating your Daihatsu car insurance needs shouldn't be complicated. Our dedicated team is here to help with policy inquiries, claims support and any questions you may have. Contact us today for a personalized and efficient service that puts your needs first.
Instant Daihatsu Car Insurance Quotes: Find Your Cover Options Now

Getting a Daihatsu car insurance quote has never been easier. Our online bidding instrument allows you to find your protection options in minutes. Just enter your details, choose the protection according to your needs, and get your personalized quote instantly. Start protecting your Daihatsu car today.
Car insurance articles & news