Reasons why people switch to insureka!
99.5%
Customer Satisfaction Rating*
45%
Average Annual Savings*
800+
Extensive and trusted Garage network
Car insurance claim
How to file a claim
Filing claims with insureka! is a simple 3-step process. Submit your documents, share details of the accident, and upload photos and/or videos of your vehicle and the damage. It's that easy!To file a claim on your own, simply download insureka! from the Play Store or App Store and follow the steps. Our customer service can also help you file claims.Before you submit, make sure your documents are complete!
Just do the following steps: complete the required documents, provide a chronology of events and upload photos of your car that will be damaged. It's that easy, submitting a car insurance claim is complete
Types of Car Insurance Claims
You can make different types of claims with insureka! We accept loss claims and Third Party Liability claims. They each have their own document requirements: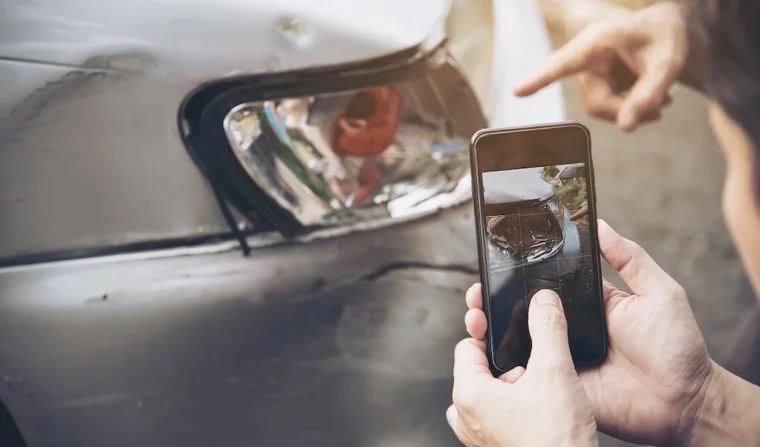 Loss Claims

Owners filing total loss claims see an own risk (OR) fee of 10% of the coverage, calculated based on the amount being claimed. OR will be deducted directly from the amount paid to the insured party. Payments to customers are made a maximum of 14 working days after the documents are complete.
Claim Third Party Liability (CPL)
You can file your TPL car insurance claims in a number of categories. These include Damage to Property or Car Damage, as well as Medical Expenses, Bodily Injury, and/or Death.
How to Claim All Risk Car Insurance
All Risk car insurance is based on Third Party Liability (TPL) and Loss status. The requirements for these claims are as follows.

Loss Claims
The insured party should upload their claim on the insureka! mobile app. Our Customer Service (CS) will forward the claim to Asuransi Rama via internal email. Asuransi Rama will contact the insured party to verify that the requirements have been met and the claim is valid.

Claims for Damage to Property or Car Damage
The car insurance claim procedure is roughtly the same, starting with uploading a claim via the insureka! App. Submission of the claim is then forwarded to Asuransi Rama. The process can be faster if documents related to CASCO and Third Party Liability (TPL) are complete.

Loss Claims for Medical Expenses, Bodily Injury, and or Death
The process for filing this claim is almost the same as claims for Vehicle Damage or Property Damage with the addition of a few documents. These are the police report, hospital receipts with materai, and a photo of a Death Certificate caused by TPL (if such an incident occurred).
Documents for All Risk Car Insurance Claims
All Risk insurance accommodates risks related to loss and accidents. It also accommodates for claims on scratches. There are certain basic documents that must always be included when filing these claims, including a KTP, SIM, STNK, and photos of the damage to the unit.
Documents for TLO Car Insurance Claims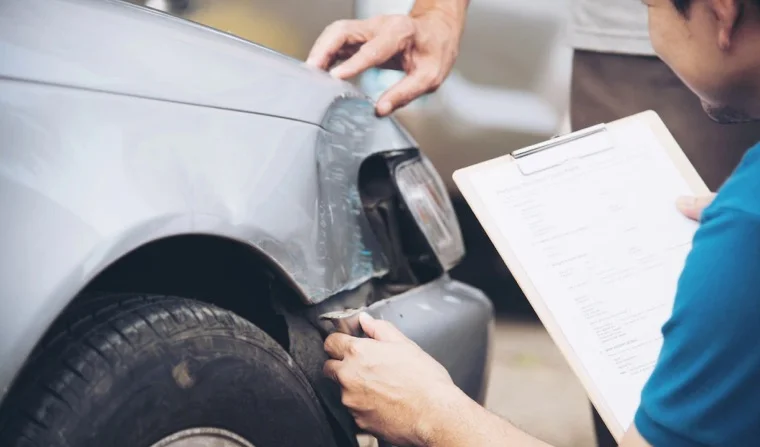 TLO or Total Loss Only insurance claims are made for risks arising from loss or heavy damage. We consider heavy damage as being above 75% of the vehicle unit value. There are several documents that must be included, such as the original STNK, original BPKB, original contact key, and LKKB form. You should also include a Police Letter, Kadit Serse letter, a letter blocking the vehicle's STNK (surat blokir), and photocopies of the KTP and SIM.
Things to Keep in Mind When Submitting a Car Insurance Claim
There are a number of things that must be kept in mind when filing a claim, even if a car insurance claim is scratched. How to claim all risk car insurance to TLO insurance claims must include detailed information on the policy owner, vehicle profile, to the incident. The car insurance claim procedure must also include physical evidence of the unit through photos and videos, including the special case clause.
Customer Reviews
Our customer has rated us
4.9/5 Stars
"The process is easy and hassle-free, competitive prices, well done!"

Indra Kusuma Jaya

Jakarta

"This insurance is really good. The claim process is fast and according to the workshop we want. What's crazier are the many discounts"

"Insurance that understands today's needs. Easy to register, easy to claim, fast processing, affordable fees, friendly and very satisfying service. good luck Insureka."

"Insurance is the best, applying is easy, just installing the application, and given a souvenir, the car has been hit by a motorbike, the claim is very easy, all you have to do is take a photo in the application, get the spk and take it to the official repair shop, the car is straight again shiny."

"Buying insurance is easy, the CS is responsive, and making claims to the repair shop is also easy with a user-friendly application"

"It's easy to apply, and so is the claim. The admin is very helpful, and what is certain is that the price is the best among similar applications. Highly recommended!!!"

"Fast claim process. The most affordable policy price compared to other products. There is also a manufacturer's workshop where the workmanship is equivalent to the manufacturer's. Keep up the good work."
Car Insurance FAQs
insureka! always open to its customers and provide the best solutions.
Semua proses pembelian asuransi mobil dan pengurusan klaim asuransi mobil dapat dilakukan secara online. Karena, insureka! berbasis digital. Cara perhitungan Premi mengikuti standard yang ditetapkan oleh Otoritas Jasa Keuangan (OJK) dan proses klaim juga mengikuti standard dan prinsip asuransi yang berlaku.
All types and brands of cars can be insured at insureka!. Premium pricing is provided through the best offer with an ideal range of nominal amounts that can be selected as needed.
insurance! did issue a car insurance policy after payment was made. These regulations may differ from other insurance companies. However, refunds will be given if the customer is not happy.
- SRCC (Strike, Riots, and Civil Commotion), Floods, Storms, Typhoons, Landslides, Earthquakes, Tsunamis, and Volcanoes.
- Terrorism and Sabotage.
- Third Party Legal Liability.
- Rider Accident.
Vehicle prices are assessed by make, type and model, up to the year. The data was registered on the market before the damage or loss occurred.
The insured is a situation where there is a loss for the sum insured which is smaller than the market price and the insured price. The calculation is by dividing the Sum Insured by the Market Price when the damage/loss occurs multiplied by the Repair Price.
Customers will receive a notification 30 days before the expiration date of the car insurance policy. The update button can be activated through the application. Customers can also contact insureka! Customer service.
Polis dapat dibatalkan kapan saja. Pembatalan cukup melalui aplikasi atau website. Jumlah refund yang diterima berdasarkan periode polis yang belum berakhir dan jika klaim belum dicairkan.
Car insurance articles & news