Mitsubishi Car Insurance
Get the best advice and offers with insureka!. It's time to use insurance that's #SimplySmarter.
Lihat alasan kenapa orang pindah ke insureka!
99.5%
Customer Satisfaction Rating*
45%
Average Annual Savings*
800+
Jaringan Bengkel yang luas dan terpercaya
Asuransi Mobil Mitsubishi: Perlindungan yang Disesuaikan untuk Perjalanan Anda yang Andal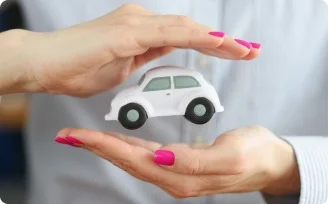 Kendaraan Mitsubishi terkenal akan keandalan dan performanya, dan melindungi investasi Anda dengan asuransi mobil yang tepat sangatlah penting. Dalam panduan ini, kami membahas keunggulan asuransi mobil khusus Mitsubishi dan cara menemukan polis sempurna yang menawarkan pertanggungan khusus, tarif kompetitif, dan layanan pelanggan yang luar biasa.
Car Insurance for Mitsubishi Models
Protect your Mitsubishi with customized auto insurance, providing customized coverage, attractive rates and expert customer service for your reliable vehicle.
Mitsubishi Xpander MPV
Mitsubishi Pajero SUV
Why Choose Mitsubishi Car Insurance?
As a Mitsubishi vehicle owner, you want the best protection for your investment. Mitsubishi auto insurance offers customized coverage specifically designed to meet the unique requirements of Mitsubishi vehicles, giving you all-round protection and peace of mind. Here are some reasons for choosing Mitsubishi special car insurance:
How to Find the Right Mitsubishi Car Insurance

Follow these steps to find the perfect Mitsubishi auto insurance policy:

Evaluate Your Needs
Determine the coverage you need for your Mitsubishi vehicle, taking into account factors such as age, value, and use, as well as your driving habits and financial situation.

Pahami Opsi Perlindungan
Biasakan diri Anda dengan berbagai jenis pertanggungan asuransi mobil yang tersedia, seperti Comprehensive dan Total Loss Only (TLO).

Request a Quote
Get car insurance quotes from various providers, using accurate information about your Mitsubishi vehicle and your personal details to ensure an accurate comparison.

Make a decision
Choose the Mitsubishi auto insurance policy that best suits your needs and preferences, balancing coverage, costs and customer service.
Proses Klaim asuransi mobil Mitsubishi

Navigate the claims process for Mitsubishi car insurance easily by following these important steps: immediately report the incident to your insurance company, collect the necessary documentation, work closely with your adjuster, monitor the repair process, and maintain open communication with your insurance provider to ensure a smooth and efficient claims experience for your flagship Mitsubishi vehicle.
Understanding the Mitsubishi auto insurance claim process is essential to protecting your investment and ensuring peace of mind. By being proactive in reporting accidents, gathering important documentation, and collaborating with your insurance adjuster, you can streamline the claims process. Additionally, staying informed about the repair process and keeping lines of communication open with your insurance company will help ensure the best possible outcome, allowing you to get back on the road with confidence in the protection and protection of your Mitsubishi.

Start claiming through insureka! application or contact your insurance provider as soon as possible after the accident.
Provide the required information, including your policy number, details about the accident, and any relevant photos or documents.
Follow the instructions provided by your insurance provider to repair or replace your Mitsubishi.
Pay all deductibles required by your policy.
Contact us

For questions, support, or to discuss your Mitsubishi car insurance needs, don't hesitate to contact our dedicated team of professionals. We are committed to providing outstanding customer service, customized coverage solutions and expert guidance for your Mitsubishi vehicle. Contact us by phone, email or via our website contact form, and our knowledgeable representatives will be there to assist you in no time. Let us help you find the ideal auto insurance policy for your Mitsubishi, ensuring all-around protection and peace of mind on the road.
Secure Your Mitsubishi's Future with the Right Car Insurance

Protect your Mitsubishi vehicle with a customized auto insurance policy that offers comprehensive coverage, competitive rates and outstanding customer service. By following our guide, you can confidently choose the best Mitsubishi car insurance policy that ensures reliable protection for your trip and peace of mind on the road.
Car insurance articles & news