Chery Car Insurance
Get the best advice and offers with insureka!. It's time to use insurance that's #SimplySmarter.
Reasons why people switch to insureka!
99.5%
Customer Satisfaction Rating*
45%
Average Annual Savings*
800+
Extensive and trusted Garage network
Chery Auto Insurance: An In-Depth Guide to Coverage, Discounts, and More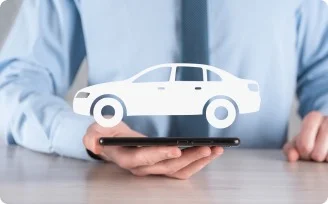 Welcome to our comprehensive resource for all things Chery auto insurance. Our goal is to provide you with valuable information on coverage options, money-saving discounts and expert tips to help you make an informed decision when insuring your Chery vehicle.
Car Insurance for Chery Models
Keep your Chery safe with customized auto insurance, providing comprehensive coverage, competitive rates and customized support for your reliable journey.
Chery Omoda 5 SUV
Chery Tiggo SUV
Why Choose Chery Car Insurance?

As a Chery vehicle owner, you want the best possible protection for your investment. Chery auto insurance offers customized coverage specifically designed to meet the unique requirements of Chery vehicles, giving you all-round protection and peace of mind. Here are some reasons to choose Chery's special car insurance:
Key Benefits of Chery Car Insurance: Comprehensive & Exclusive Benefits

Chery auto insurance provides vehicle owners with a unique set of benefits designed to offer comprehensive protection and added value. From customized coverage to exclusive discounts, Chery auto insurance policies meet the specific needs of Chery vehicle owners. In this detailed guide, we explore the main benefits of choosing Chery auto insurance.

Customized Protection
One of the main advantages of Chery auto insurance is the special coverage it offers. Chery custom insurance policies take into account the unique features, safety ratings and performance of Chery vehicles. This allows insurance providers to design coverage options specifically suited to Chery owners, ensuring that your vehicle is well protected.

Discount
Chery auto insurance policies often include discounts designed specifically for Chery owners. By taking advantage of this exclusive offer, you can enjoy lower premiums while still maintaining comprehensive coverage for your vehicle.

Additional Protection Options
Chery's auto insurance provider may offer additional coverage options tailored specifically to Chery owners. This may include roadside assistance, Floods and typhoons, legal liability for passengers, etc. By adding this optional cover to your policy, you can further increase the protection and support available for your Chery vehicle.
How to Choose the Right Auto Insurance for Your Chery Vehicle: Step by Step Guide

Choosing the right auto insurance for your Chery vehicle is very important to ensure comprehensive protection and financial security. In this detailed guide, we outline the steps you should take to choose the perfect auto insurance policy for your Chery vehicle.

Evaluate Your Coverage Needs
Before you start shopping for Chery auto insurance, it's important to evaluate your coverage needs. Consider factors such as your age, grades, and use of your vehicle, as well as your driving habits and personal financial situation. This will help you determine which types of coverage are required and which are optional.

Compare Products
Create car insurance quotes for various coverage options. Be sure to provide accurate information about your Chery vehicle and personal details to ensure the quote you receive is as accurate as possible. Comparing offers will help you identify the best policy for your needs and budget.

Read Reviews and Testimonials
Check online reviews and testimonials from other Chery owners who have used the insurance provider you are considering. This can provide valuable insight into the quality of customer service, claims handling, and overall satisfaction with the insurance company.

Make Your Decision
After completing your research, evaluating offers, and considering discounts, choose the auto insurance policy that best suits your Chery vehicle needs and your personal preferences. Remember that the cheapest policy isn't always the best option, so factor coverage and customer service alongside cost.
Navigating the Chery Auto Insurance Claim Process: The Complete Guide

Making a claim for your Chery auto insurance can be a stressful experience, but understanding the process can help make it smoother and more manageable. In this guide, we provide an overview of Chery's auto insurance claim process, including important steps, documentation requirements, and tips for a hassle-free experience.
Step 1: Start Chery Auto Insurance Claim
Step 2: Complete the survey verification process
Step 3: After approval, find the best suitable garage for your Chery vehicle.
Step 4: Keep track of all your vehicle repair updates.
Step 5: Once the repair is complete and payment is finalized, your claim will be closed. Keep all documentation related to your claim for future reference.
Contact our Chery Auto Insurance Specialists
Our customer support representatives are available 24 hours a day.
Get a Quote Now on Chery Car Insurance: Find Comprehensive Coverage at Competitive Prices

Finding the right auto insurance for your Chery vehicle is critical to protecting your investment and ensuring peace of mind. By getting Chery auto insurance quotes, you can access customized policies, discounts, and expert support designed specifically for Chery owners. Get started now to get comprehensive, competitively priced coverage for your Chery vehicle.
Begin Your Journey to Comprehensive Chery Auto Insurance

Don't wait to cover your Chery vehicle with the right insurance policy. Get a Chery auto insurance quote today and discover comprehensive coverage at competitive rates, tailored to the specific requirements of Chery vehicles. Secure your investment and enjoy peace of mind on the road with Chery auto insurance.
Car insurance articles & news