Toyota Car Insurance
Get the best advice and offers with insureka!. It's time to use insurance that's #SimplySmarter.
Reasons why people switch to insureka!
99.5%
Customer Satisfaction Rating*
45%
Average Annual Savings*
800+
Extensive and trusted Garage network
Toyota Car Insurance: Protecting Your Vehicle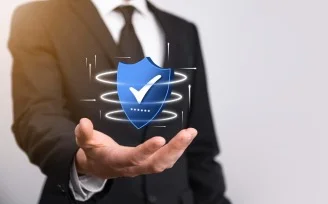 Welcome to our page about Toyota car insurance! We provide comprehensive auto insurance coverage for Toyota vehicles , ensuring you can drive with peace of mind knowing that you are protected.
As a Toyota car owner , you understand the importance of keeping your vehicle in good condition , and we believe in having good car insurance coverage. Right is just as important. Our insurance policies are tailored to meet the unique needs of Toyota owners , offering a range of benefits and features that can get you back on the road as quickly as possible if something goes wrong.
Car Insurance for Toyota Models
Each Toyota model has different features and qualities that may affect insurance coverage requirements. To ensure you have appropriate coverage for your Toyota, we provide customized auto insurance plans made to meet the requirements of specific Toyota models.
Toyota Avanza
Toyota Rush
Toyota Agya
Toyota Innova
Toyota Fortuner
Toyota Yaris
Toyota Sienta
Toyota Hiace
Toyota Alphard
Toyota Corolla
Why Buy Toyota Avanza Car Insurance Online?
In today's fast-paced world, buying auto insurance online is becoming increasingly popular and for good reason. Here are some of the advantages of buying Toyota Avanza car insurance online:

Comfort
Buying Toyota Avanza car insurance online is convenient and easy. You can do it from the comfort of your own home, any time of the day or night. All you need is an internet connection and a few minutes to get a quote and buy your policy.

Saving time
By buying Toyota Avanza car insurance online, you can save time compared to visiting a physical insurance office. No need to travel, queue or spend time filling out paperwork. You can get quotes, compare policies, and buy yours with just a few clicks.

Save costs
Buying Toyota Avanza car insurance online can also be cost-effective. Online policies tend to have lower premiums than traditional policies, which can save you money in the long run.

Instant access
Once you buy your Toyota Avanza car insurance online, you will have instant access to your policy documents. This means you can start driving with peace of mind, knowing you have the proper protection in place.
Contact Us for Toyota Car Insurance
No matter what Toyota model you have, we can help you find the right auto insurance coverage to protect your vehicle and give you peace of mind. Contact us today to learn more about our Toyota model-specific auto insurance policies and to get a free quote. Our team of car insurance experts are ready to help you find coverage that fits your needs and budget.
Types of Car Insurance Coverage
When it comes to auto insurance for your Toyota, it's important to understand the different types of coverage available. The most common type of auto insurance coverage includes comprehensive coverage.
Comprehensive Protection
Comprehensive coverage is another type of auto insurance that can help protect your Toyota against non-collision events, such as theft, vandalism or natural disasters. This protection can add peace of mind, knowing that your Toyota is protected even when not on the road.

Total Loss Only (TLO) Protection
Total Loss Only coverage provides coverage if your Toyota is declared a total loss. This coverage can help cover the cost of replacing your Toyota with a new one, or a similar make and model.
Opsi Perlindungan yang Terjangkau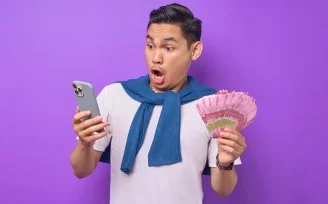 Kami memahami bahwa setiap pemilik Toyota memiliki kebutuhan unik terkait asuransi mobil, oleh karena itu kami menawarkan berbagai pilihan dan manfaat untuk dipilih. Tujuan kami adalah membantu Anda menemukan perlindungan yang tepat untuk Toyota Anda dengan harga yang sesuai dengan anggaran Anda.
Get Offers Today
To get started, simply contact us for a free quote. Our team of car insurance experts will work with you to understand your needs and find the right policy for you. We look forward to helping you protect your Toyota and depart with confidence.
Car insurance articles & news